Day 11 - Here we have Cal... or, more appropriately, Calice. If there's anything that Cal loves more than experimenting, it's
play
. Cal doesn't see people as
people
, so why would he see gender as anything definite?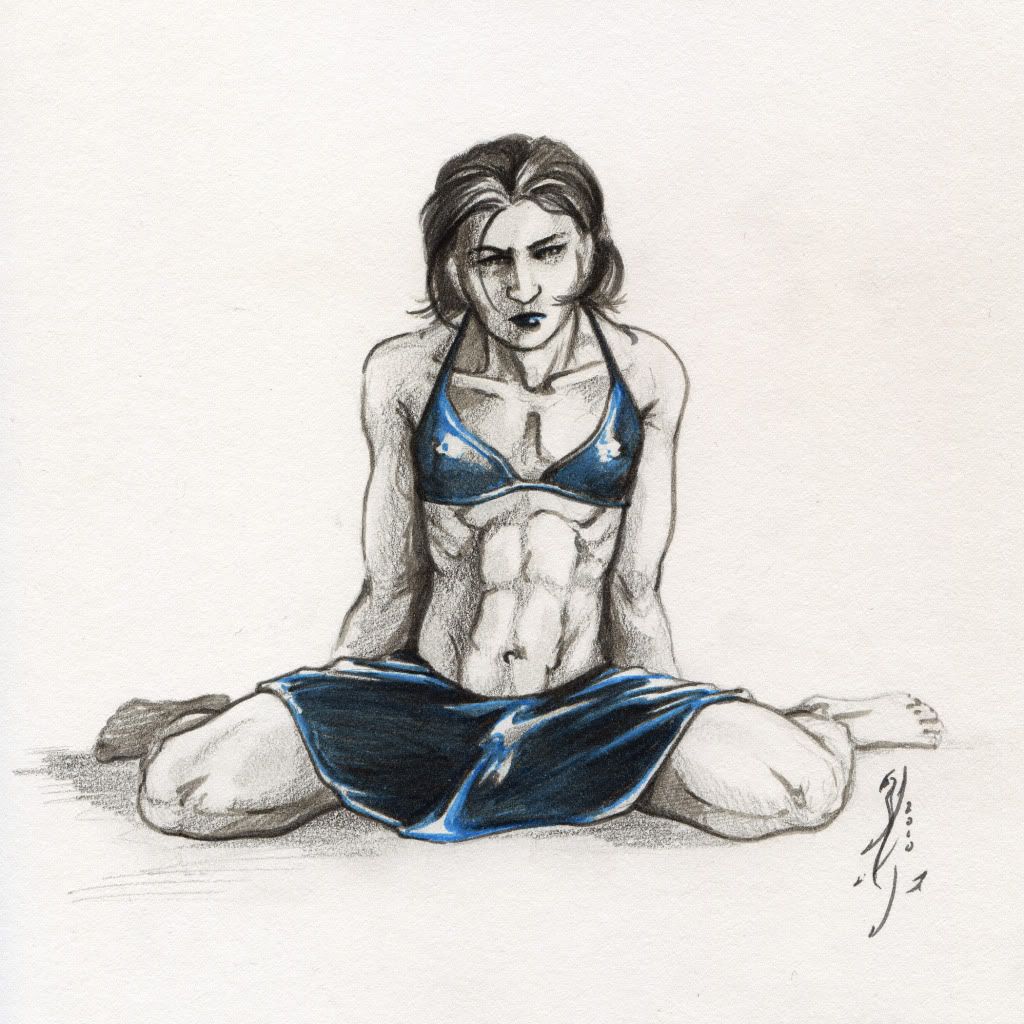 Pencil and ink on paper. And goddamn it, if the powers that be really wanted me to get to sleep at a decent hour on the weekend, it would stop showing
The Mummy Returns
on the History Channel (ironic, I know) starting at 2:30 when I'm honestly only trying to stay awake long enough to doodle. Gnarr.