Day 12 - Meet Prometheus. She'll show up in WanderLand at some point, and hooboy, she will not be happy when she does.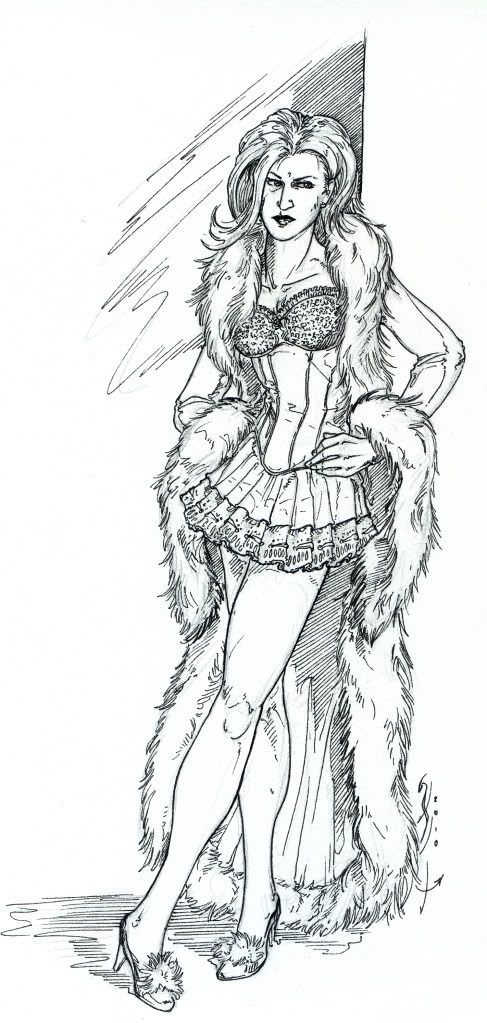 Yes, she sleeps in that. Those are her pyjamas. Sends an impression, doesn't it?
In other news, I've cracked open a new account at DeviantArt, and you can find most of my things under
UrbanAmazon.
The more adult things will be staying here, but all sorts of goodies, plus some prints, will be available through there. Enjoy, snoop around, and bug me.