Day 26 - Meet Master Kristofer. Shortly put, he is a librarian made of awesome. And a few other things, but mainly awesome.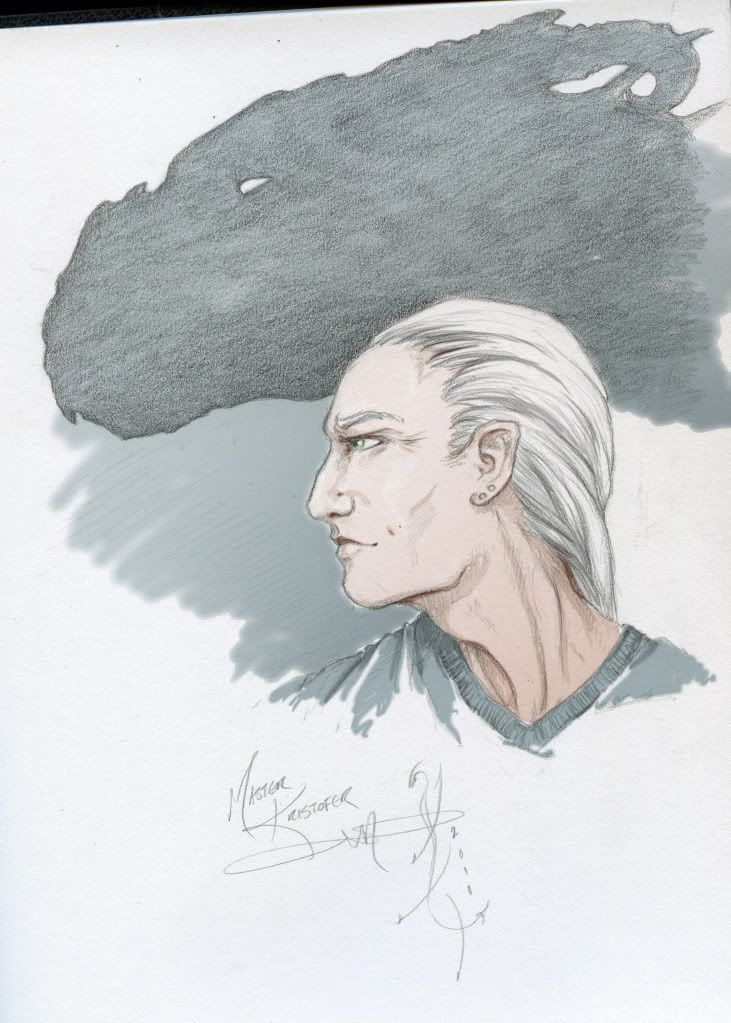 Mechanical pencil on paper, doodlecoloured in Photoshop. Also, am I the only one who finds it hysterically funny that when AMC is showing
Fight Club
, of all things, the first commercial to rear its head is that 'Lord's Prayer crystal cross necklace' thing? Maybe I'm just too tired, but I think it's amusing.